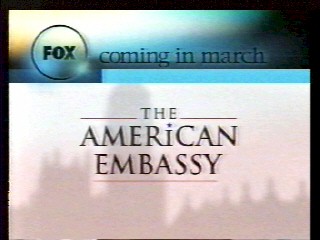 Press Release from FOX:
http://www.fox.com/embassy/

"THE AMERICAN EMBASSY, the highly anticipated one-hour drama produced by Jersey Television and 20th Century Fox Television, follows the adventures of EMMA BRODY, a young woman determined to make a new start after a failed relationship.
Emma, played by film and Broadway actress Arija Bareikis ("Deuce Bigalow: Male Gigolo," "The Last Night of Ballyhoo"), leaves friends, family and even her own country behind to take a job as a vice consul at the United States Embassy in London.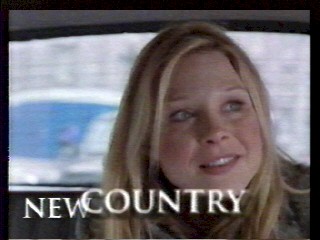 During Emma's first week, she contends with a host of unique characters and unusual circumstances that test her courage, confidence and personal convictions. As if trying to bridge the cultural gap wasn't enough, Emma becomes embroiled in a love triangle with two British Lords and a CIA Agent (David Cubitt).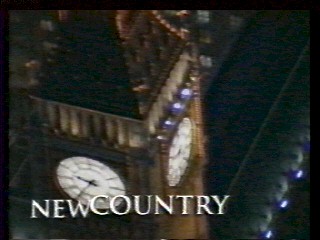 At work, Emma often fumbles in front of her boss, the fast-talking Consul General ELQUE POLK (Jonathan Adams). However, she receives encouragement's from the Deputy Chief JANET WESTERMAN (Helen Carey), and laughs from Vice Consul CARMEN JONES (Davenia McFadden). Her new abode is also an adjustment as she learns to deal with her roommate LIZ SHOOP (Reiko Aylesworth) and a cross-dressing next-door neighbor, GARY FORBUSH (Michael Cerveris). Emma's self doubts and anxieties spring to consciousness in her daily e-mails to her sister Jules back home.


Part of Emma's experience abroad is dealing with the international pressures of being an American citizen in a foreign land. Bailing out Americans is part of the job description, thwarting international terrorism however, was not.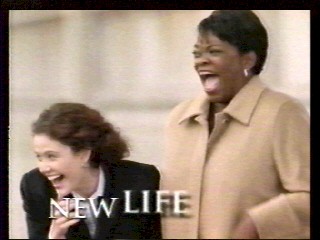 Shot on location in the heart of London, THE AMERICAN EMBASSY provides a contemporary and sometimes geopolitical look at a young single woman abroad in pursuit of personal and professional happiness as well as a unique blend of American patriotism.
THE AMERICAN EMBASSY is produced by Jersey Television and 20th Century Fox Television. James Parriott is the creator and executive producer. John Landgraf, Danny DeVito, Michael Shamberg and Stacey Sher are also executive producers."


Back to Main Articles