Program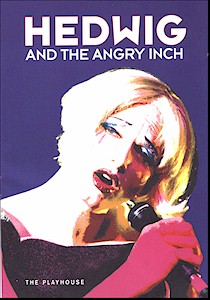 Michael Cerveris

Michael Cerveris makes his West End debut in the role of Hedwig, which he first performed in New York and Los Angeles. His only previous London appearance was at a sold-out Kentish Town Forum as guitarist/vocalist in ex-Husker Du and Sugar frontman Bob Mould's last electric band throughout his 1998 US/UK tour. As an actor he originated the title role in the Who's Tommy in its Broadway, world and European premieres, receiving a Tony nomination, Theater World Award and Original Cast Grammy (produced by Sir George Martin). More recently on Broadway, he originated the role of Thomas Andrews in the Tony Award-winning musical Titanic directed by Richard Jones. New York Off-Broadway credits include the revival of Christopher Hampton's Total Eclipse, the premiere of Maria Irene Fornes' Abingdon Square and the Games with Meredith Monk and Ping Chong at BAM's Next Wave Festival. Cerveris has appeared in many of the US' leading regional theaters in roles ranging from Romeo, Mercutio and Puck to Crow in Sam Shepard's Tooth of Crime. American television appearances include Ian Ware on the series Fame, The Equalizer, Dream On, and the Tracey Ullman Show. Films include Tokyo Pop, Rock and Roll High School Forever, Danny Cannon's Strangers, Paul Auster's Lulu on the Bridge and the upcoming The Mexican opposite James Gandolfini (The Sopranos), starring Julia Roberts and Brad Pitt. Cerveris' former band lame, played often at clubs and festivals in New York and Germany and performed support for Lloyd Cole. He also guested in Pete Townshend's "Psychoderelict" tour. Days off find Cerveris in Rockfield, Wales completing his first album under the name Hump with contributions from members of Ash, Teenage Fanclub and BMX Bandits, as well as recording a side project with Charlotte Hatherley called hellbaby.




Elizabeth Marsh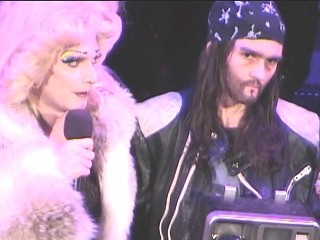 Elizabeth Marsh trained at the Guilford School of Acting. Since then she has worked at the Theater Royal, York; Players' Theatre, London; Civic Arts, Belfast and the Queen's Theatre, Hornchurch, where she has just spent two years as a member of the Cut to the Chase company – one of the few permanent repertory companies in the country.

Favourite roles include: Anne Wilkes in Misery; Rose in Brighton Rock; Beverley in Abigail's Party; Fay Hubbard in A Chorus of Disapproval; Jean Rice in The Entertainer; Suzanne in Don't Dress for Dinner; Fabia in Twelfth Night; Rapunzel and Florinda in Into the Woods; Witch in From a Jack to a King; Elizabeth in Moll Flanders; Felicity Rumpus in Habeas Corpus; Pamela in The 39 Steps; Mme Giry in The Phantom of the Opera; Rita in In The Midnight Hour; Louisa in Hard Times and characters from Fairy via Cat to Young Hero in various pantomimes. Surprisingly this is not the first time Elizabeth has played a man on stage, having been Del the "heavy" in Mel Smith and Bob Goody's The Gambler and Aladdin in pantomime – however Elizabeth promises not to beat up anyone or slap her thigh.


Joe Pecorino (keyboard/guitar/vocals)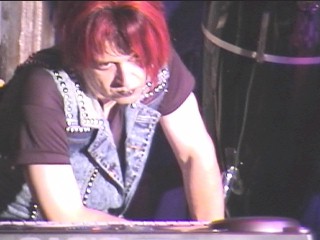 Joe Pecorino is a singer composer and multi-instrumentalist who has appeared in various productions both on and off Broadway, in film and TV Joe has come to the London production of Hedwig after having appeared in the New York cast for a year and a half while also serving as musical director. Broadway credits include the original cast (really) of Beatlemania, in which he portrayed the role of rhythm guitar (ie John Lennon). He has toured world-wide appearing in Tokyo, South Africa and throughout Canada. Joe's varied experiences include guest vocalist on Gene Simmon's Kiss solo album, performing with Eddie Brigati (of the Rascals) and appearing in the Howard Stern Show. He is also the singer with the Alan Quinn Big Band. Joe is thrilled to doing Hedwig with Michael once again. Joe thanks the loves of his life, Andie and Maggie.





Mark Kulke (guitar/vocals)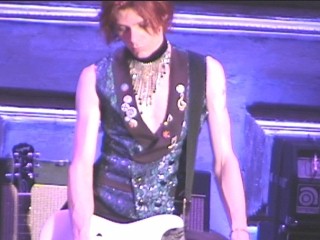 Mark Kulke is a guitarist/singer/songwriter who has performed with, amonst others, Stereophonics, Texas and the Charlatans. He has recently been working with producer Ian Catt (St. Etienne, Sarah Cracknell) and Peppercorn, a new band signed to Arista Records. Mark is currently working on his own material with Terry Thomas, who produced and managed 3CR.





David Ledden (bass guitar/vocals)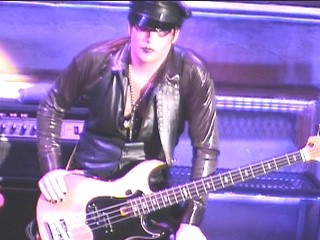 David Ledden is a London based musician/songwriter/singer. He records and performs his Brill-Building-Meets-Hard-Rawk songs under the name KNUCKLES. Hedwig is David's first venture into theater.





Chris Jago (drums)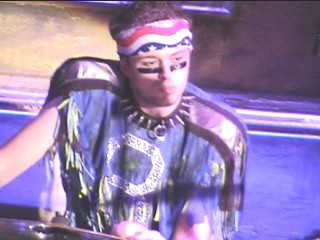 Chris has largely figured in the Liverpool music scene working both on original material and sessions. His varying tour experiences have ranged from the 80's pop of China Crisis to the Nirvana-esque Kings of Infinite Space, and also supporting bands such as The Lightning Seeds, Jesus and Mary Chain and Space. The extravaganza of Hedwig has been enough to tempt him not only to his first theater performance, but down to London itself.





Nathan Taylor (Hedwig Mondays)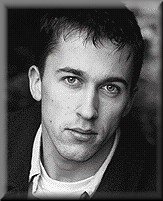 Nathan received a Cameron Mackintosh Scholarship to train at the Guildford School of Acting. After graduating, Nathan worked at the Royal Theater, Northampton, in productions of They're Playing Our Song and Aladdin, in which he played Wunn Sung Hi. After that came two long stints in two West End shows: Miss Saigon, at the Theatre Royal, Drury Lane and Martin Guerre, at the Prince Edward. For the last two and a half years, Nathan has been touring the UK (as well as spending time in the West End, Germany and Denmark) in Richard O'Brien's The Rocky Horror Show, where he started off playing one of the Phantoms and understudying, and frequently playing the roles of Brad Majors and Riff Raff as well as that of Frank N' Furter, which he played over 70 times. Nathan then took over the part of Brad, which he played for a very happy nine months, while still covering Frank.

www.NathanTaylor.co.uk



Company & Stage Manager - Clare Wormald
Deputy Stage Manager – Hannah Shafran
Assistant Stage Manager – Stuart Tucker
Angry Inch band managed by Andy Barnwell
---
Amazing Journey - Official Web Archive for Michael Cerveris
Please send any comments about this page and contributions
to email - webmaster@michaelcerveris.com