Cast
Michael's Scenes
---
21 Jump Street
Episode #83 "Back to School"
10/20/90

Starring:
Captain Adam Fuller - Steven Williams
Officer Judy Hoffs - Holly Robinson
Officer Kati Rocky -  Alexandra Powers
Officer Dean Garrett -  David Barry Gray

Guest starring:
Ray -  Michael Cerveris
 
---
Kati and Dean go undercover as high school students to infiltrate a high school drug ring.
Dean dates the sister of the ring's suspected leader. Michael plays Kati's neglected boyfriend. 
---
Kati watches Ray sleeping.
Dean bangs on her door. She answers it.


Dean tries to come in and she pushes him
out so they don't wake Ray.
---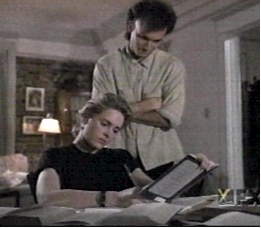 Kati is seated at a table with books spread
out in front of her.





Ray comes up behind her and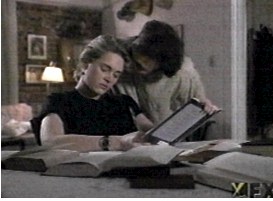 kisses her on the forehead,

nuzzles her ear.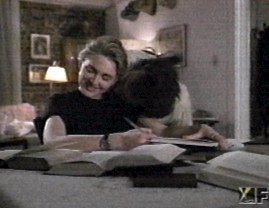 She smiles.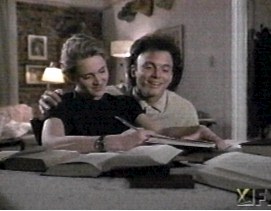 He puts his hand on her shoulder
and kneels down beside her.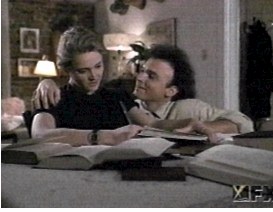 Ray:
C'mon. Let's get outa here.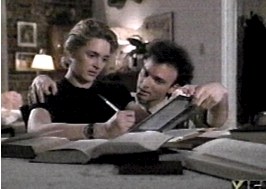 Kati:
You go. I have to do this.


<motioning toward her homework>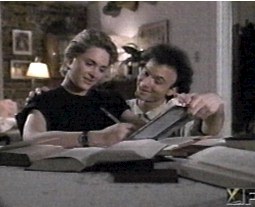 Ray:
Kati - you don't have to do this.

Kati:
Ray - I want to do this.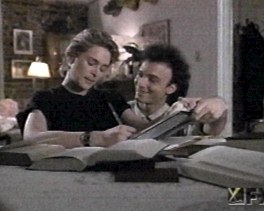 Ray:
What are you trying to learn something?
C'mon it's only high school.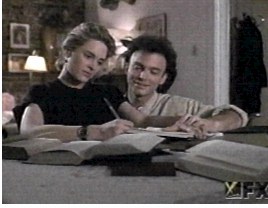 <He puts his hand over hers and
pushes her book down>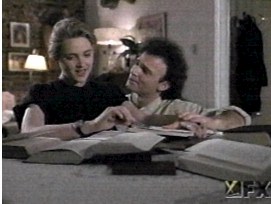 I thought that the only classes that taught you

anything were Driver's Ed and Sex Education.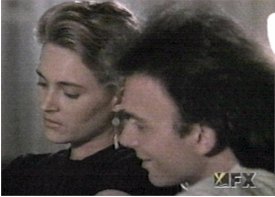 Right?


She looks away troubled.

Ray:
I mean isn't that why you dropped out
in the first place?





She doesn't answer

Believing her pause Pinter-esque he asks

Ray:
What did you get pregnant?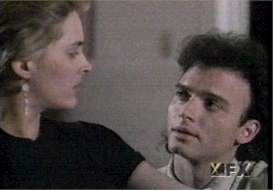 Kati:
A teacher hit on me hard ok?

I thought he was a friend and
I just couldn't deal with it.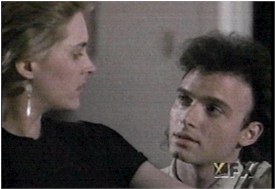 Ray:
And now you can?



Kati:
Yeah. I've learned to live on my own.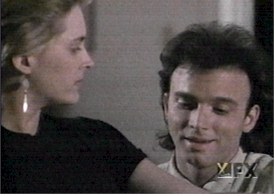 Ray is hurt.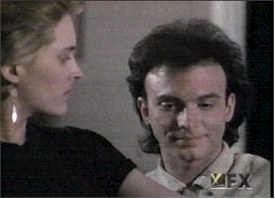 He sighs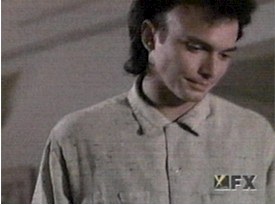 Ray:
Yeah.
It's definitely one thing you've got down.

He get up and walks away.










---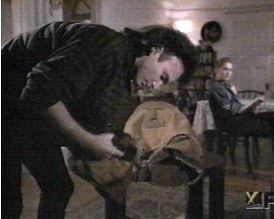 Kati is sitting at table again with her nose buried in another book.


She watches Ray silently as he packs pieces of clothing into a bag.



She makes no move to stop him.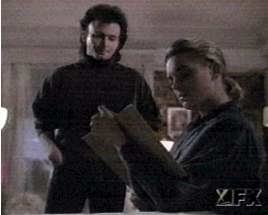 Finally he goes over to her and she doesn't look up from her book.

Ray:
I'm ahh- taking off...

Kati:
When will you be back?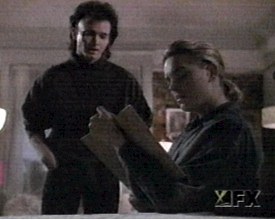 Ray:
Come on Kati, - I mean who are we kidding?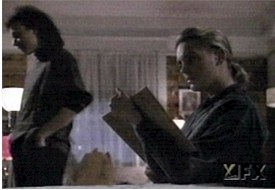 He walks away and she lets him.
---
Please send any comments about this page and contributions
to email - webmaster@michaelcerveris.com