---
"Fame and Fortune"

Guest Starring:
Frannie Fortune - Bonnie Bramlett

Written by Robert Caplain
Directed by Michael Switzer

---
Scene: School Radio Station

Nicole changes the record as the song ends.
Ian is in the flipping through records in the background.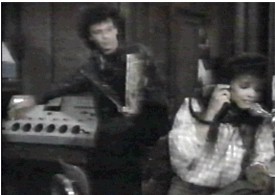 Nicole (on radio):
She's the best isn't she?
No one sings like Frannie!
And now a special treat to all
my School of the Arts listeners
and within the eight block
metropolitan area.
Dedicated to the Blue lady herself
- here's "This Time"







Ian:
Another one!?



Nicole:
Shhh!
Wherever you are Frannie Fortune
- we love you!

Ian rolls his chair over to her.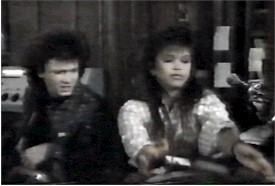 Ian:
Speak for yourself!

Nicole:
Ian you have no taste.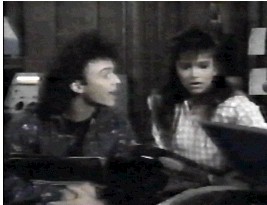 Ian:
Just once can't you play something
from this decade?












---
Scene: Outside School Entrance




Ian, Danny & Jesse are standing on
the stairway.

Principal Dyrenforth comes down the street.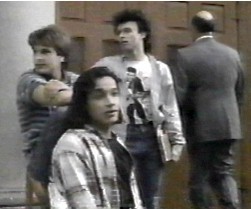 Mr. Dyrenforth:
Morning, Gentleman.
Girl watching eh?


Jesse:
Yes Sir.



Mr. Dyrenforth pauses.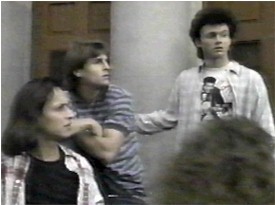 Mr. Dyrenforth:
Do you mind if I join you?



They all turn to look at him.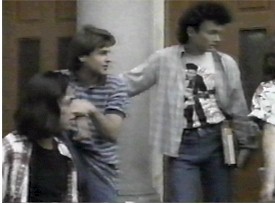 Now all four watch as a beautiful girl
comes up the stairs and enters the school.

Mr. Dyrenforth:
Well, Just because I'm a mature
adult doesn't mean I'm incapable
of enjoying feminine beauty.

Danny:
So many women, so little time.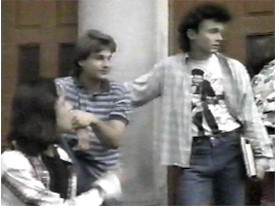 Jesse:
This from a man who hasn't had
a date in three weeks!

Mr. Dyrenforth:
Do you know there are men who
haven't had a date in months?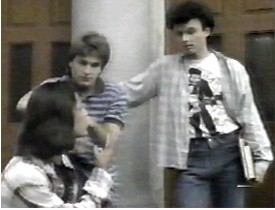 Jesse:
Yeah, prisoners for one...


Ian:
Monks..


Mr. Dryenforth:
a few Principals...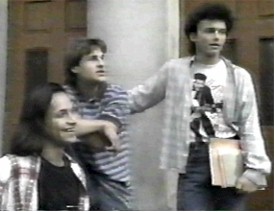 Danny:
Mr. Dyrenforth, you're not telling us
you haven't had a date in months?

Mr. Dyrenforth:
I'm afraid so Amatullo.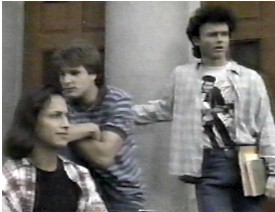 Mr. Dyrenforth:
I spend my evenings heating frozen dinners
and watching tv until I fall asleep.

Ian:
Sounds diabolical!



Mr. Dyrenforth:
Middle age I guess.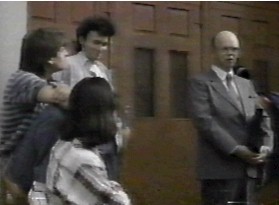 Danny:
Mr. Dyrenforth, there is no reason
you can't be hitting the town with a nice lady.

Mr. Dyrenforth:
If only I knew how to meet one my age.
You gentleman don't realize how lucky
you are in school all day surrounded
by potential relationships





.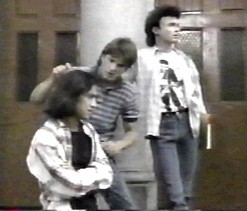 Danny:
You know I never thought about it
that way before.


Jesse:
Kinda makes you want to go to class doesn't it?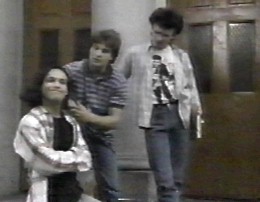 They ponder this for a millisecond...


All Three:
Nah!!










---
Scene: School Radio Station

It's Nicole's turn to DJ.
Ian is standing in the doorway very upset.





Nicole:
What the matter?
You know I always play Frannie
on my show.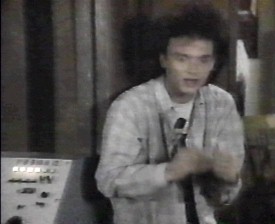 Ian: <at the end of his wits>
One out of three - maybe!

An occasional back to back!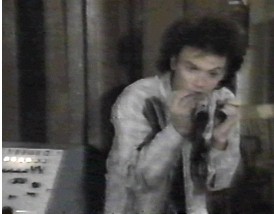 Ian:
But a two hour retrospective!?!

Nooo!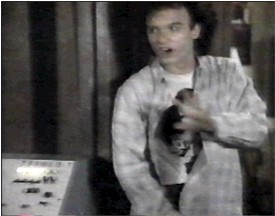 He grabs his jacket and runs out the door.

Ian:
I'm taking the night off!

Nicole follows...

Nicole:
You can't go!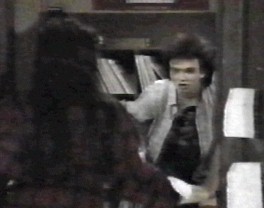 Ian:
Just watch me Duckie!

He leaves.

Nicole:
Duckie!?




Nicole returns to the radio to continue her on-air tribute
to Frannie Fortune.

Nicole:
"How Deep Does Your Love Go" -
Made Frannie Fortune a household name in Japan...




---
Scene: Outside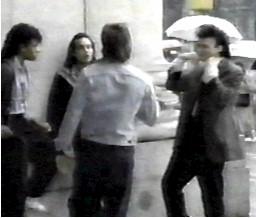 There is a light rain.
Ian, Jesse, Danny & friends run across
the street to the shelter of an overhang.
They shake themselves off from the rain.


Jesse:
Hey - it not like we're shooting for a
Debra Winger or a Jill Clayburgh.

Ian:
Or Julie Christie.






Danny:
Let me tell you something even my
mother wasn't interested in going
on a date with Mr. Dyrenforth.

Jesse:
My neighbor said a man that age
ought have a wife.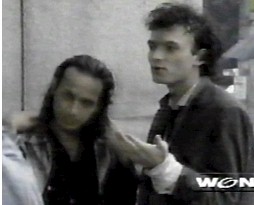 Ian:
They told me there were 10 women
for every available man in New York.

Danny:
Yeah well then thanks to Mr. Dyrenforth
there's some lucky dog running around
with twenty!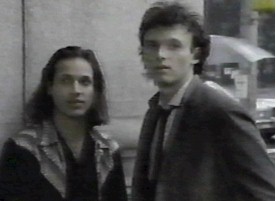 Jesse:
We're back to square one so now what?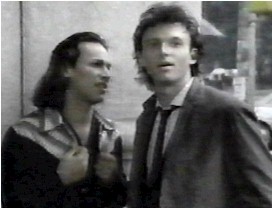 Ian spots
Lydia Grant coming down the street

Ian: <spotting >
Hey maybe not....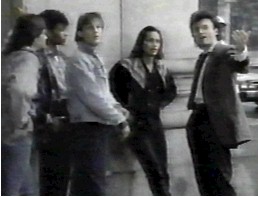 They turn to look ..

Ian:
Maybe all we need a is a little bit
of expert advice....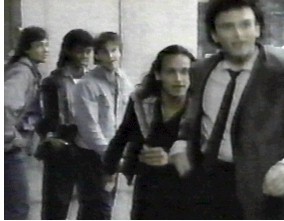 Jesse:
Yeah! A woman's point of view!


Danny:
Little research never hurt!







Next


---
page 1	  page 2  	page 3

Back to Fame main
---