---
Dream On
episode 65 - "And Bobby Makes Three" 8/18/93
HBO 30 minutes

Starring:
Martin Tupper - Brian Benben
Judith Tupper Stone - Wendie Malick
Jeremy Tupper - Chris Demetral
Toby Pedalbee - Denny Dillon
Eddie Charles - Dorien Wilson

Special Guest Star:
Bobby Krull - Michael Cerveris

With:
Martha - Bianca Ferguson
Kat - Danielle Von Zerneck

Written by Andrew Gordon & Eileen Conn
Directed by Rina Sternfeld Allen
Executive producers: John Landis, Kevin Bright
Created by Marta Kauffman and David Crane
Filmed by Kevin Bright Prods. in association with MCA Television Entertainment.

---
Martin agrees to substitute for Richard at Judith's childbirth class
and meets up with an old high school friend (Kat) facing motherhood alone.
They begin a romance which is interuppted by the unexpected arrival of the
baby's father -a British guitarist- Bobby.
---
Dream On
"And Bobby Makes Three"

Scene: Kat's apartment.

Martin and Kat are painting a mural on the wall.

Martin:
Bananas are yellow. Leaves are green.

Kat:
Why does the tiger have a Yamaca?

Martin:
Well, I messed up the head so I went with it.

Bobby enters the apartment using his own key.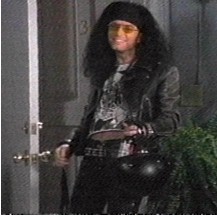 Bobby:
Where's my little Kitty cat?
There she is!
Not so little anymore!


Kat:
Bobby - what the hell are you doing here?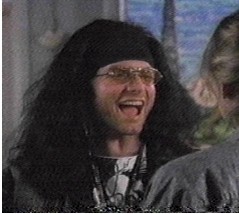 Bobby:
I'm back!

And here I am!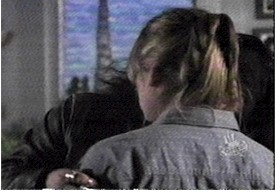 He kisses her.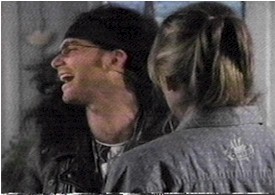 Martin:
This is him?
This is the guy!?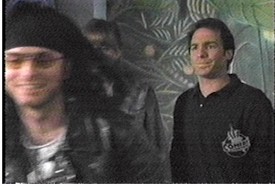 Kat:
You creep!
What could possibly be going
through your mind?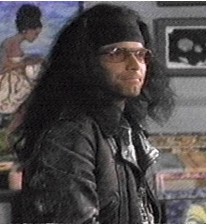 Bobby:
I was in this bar in Freeport slamming
vodkas with Rico and Sticks.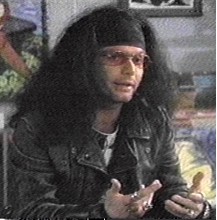 And I
asked the bartender what's his name.
It's "Kid"!












I start weeping like a school girl!
I don't know why.

Three days later,
I'm onstage half way through
<sings>
"Beatin' Up the Band"
and it comes to me.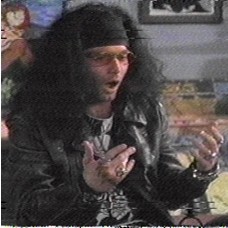 I'm gonna have a kid!

Kat:
Oh please!

Martin:
Excuse me, You can't just walk in here...

Bobby:
Oh, I'm sorry! Where are my manners?

He puts his hand out and Martin reluctantly shakes it.

Bobby Krull, MCA recording artist.

Martin:
Martin Tupper, editor of books and
just for your information-
Kat and I are an item.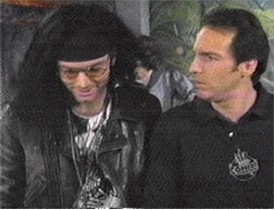 Bobby:
Well, I'm back now.

He puts his arm around Martin's shoulders
and starts leading him to the door.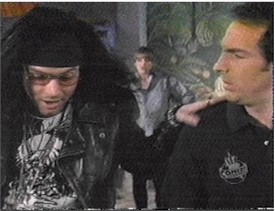 So off you go!

Oh!

And as a little parting gift for you -

<He whips out a cd.>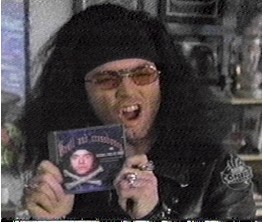 my latest cd
- "Krull and Crossbones".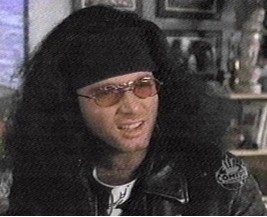 It's a play on words...

<suddenly insecure>

Do you get it?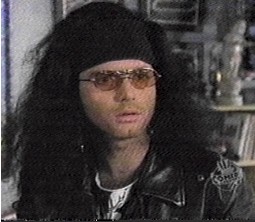 Kat:
Who the hell do you think you are?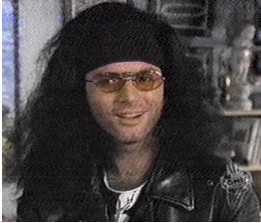 Bobby:
It's me.

Bobby....

Krull...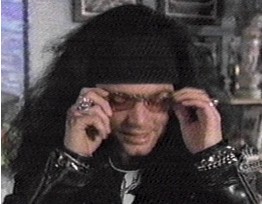 He takes off his glasses...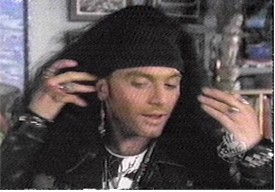 & brushes his hair back from his face...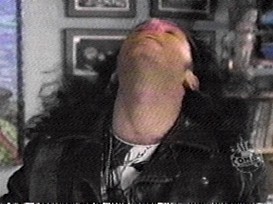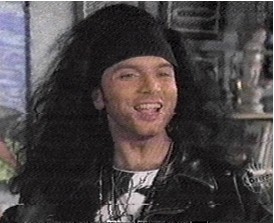 See?














Kat:
I see the guy who walked out on me
7 months ago.


She takes Bobby by the arm and leads him to the door.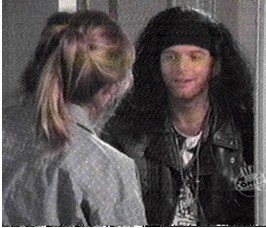 And how 'bout a repeat performance?


Bobby: <standing in the doorway>
Oh come on Kat!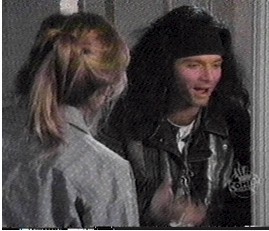 Without you -


I'm like a helmut without a head!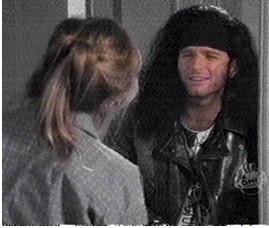 - Empty!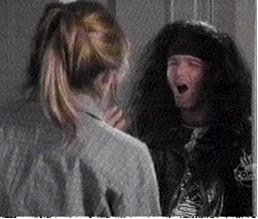 <sings>

Divi-ded!

She slams the door in his face cutting him off.
Martin locks it and puts his arm around her.






Martin:
You ok?

Kat:
Yeah.
Sort of.
Not really.
I'm just glad you're here.

They embrace.




---
page 1	  page 2	  page 3

Back to TV Guest Main
---