---
Scene: Next Day: In Class

The class is seated on the floor watching a movie
of a woman in the midst of childbirth- screaming loudly.


Martha:
This woman is having a wonderful glorious experience.
The baby's head has just entered the cervix and the feet
are pressing against the Mommys' backbone.

Kat:
Forget this! Where's the Cesarean class?

Martin is sitting with his arm around Kat. He laughs and kisses her.

Judith:
Martin this isn't the drive-in!






Bobby enters and stands in front of the
movie screen.


He shields his eyes from the glare of the projector and looks out into the class.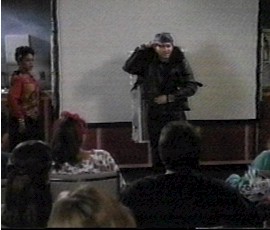 Bobby: <whispering - sort of.>
Kat!
Kat- you out there?


They shut the movie off and turn up the lights.
Bobby turns around to reveal a baby crib
tied to his back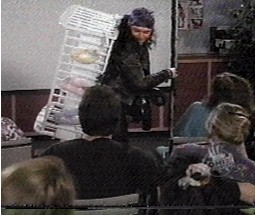 Bobby:
Lookit!
I've got a baby holder to hold our baby!


Martin:
Look Bobby, this isn't the time or place y'know?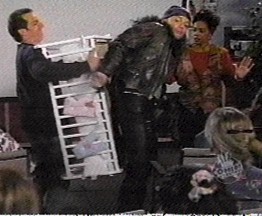 Bobby:
Hey book fellow! How you doing?

Hey hold this!

Martin helps him as he struggles to
take the crib off of his back.

Bobby:
See it's got the alphabet on it.
Babies love to spell!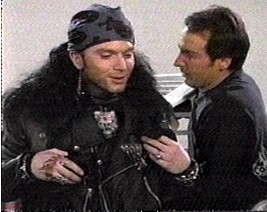 Judith:
That is really sweet!

Bobby takes out a baby size jacket.

Bobby:
And I've got this little
leather jacket just like mine!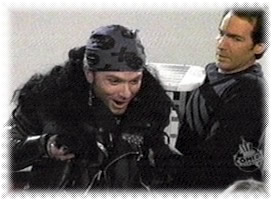 <waving the little jackets arms &
speaking in baby voice>

"Hey Mommy are you ready
to rock and roll?"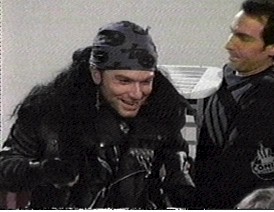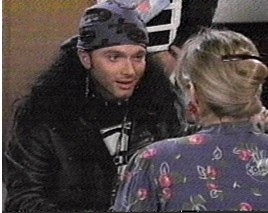 Bobby kneels down in front of Kat
& becomes serious



I'm trying Kat. I'm really trying hard.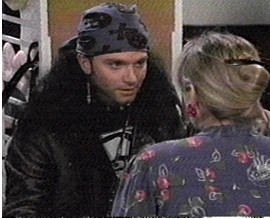 Kat:
Bobby, I....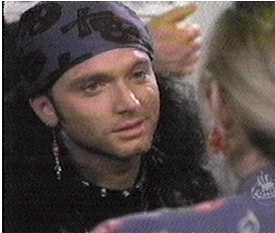 Bobby: <with genuine affection>
I love you.




Kat:
Can we talk about this another time?



Martha comes up behind him and taps Bobby on the shoulder.

Martha:
Ding dong...
Hello there..

We have a lot to cover today..

Martin:
That's right.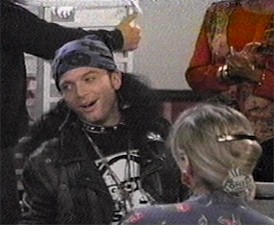 Bobby gets up embarassed.

Bobby:
Oh! It's no problem for me.
Rico & Sticks are outside.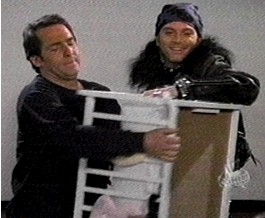 We're going to go to FAO Schwartz.
Got my eye on a big fuzzy duck.

He takes the crib back from Martin.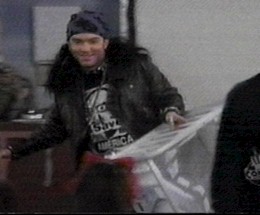 Cheers everyone!

Enjoy the film!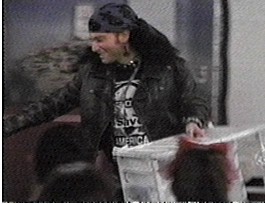 He leaves.

Kat:
What am I going to do about him?

Martin:
Two words: Restraining order.

Kat:
Yeah.

Next Scene





page 1 page 2 page 3

Back to TV Guest Main
---